Hi, my name is Johnny Leckie and this is my lovely wife, Leona.  I have been in ministry for many years and Leona is an experienced public school teacher.  We have three great kids that we are very proud of, and we have a little dog named Molly.
I grew up in Shreveport, Louisiana and Leona was born and raised in Anchorage, Alaska. We met in college and were married the day after we graduated.  We lived in Texas since then and spent most of that time in Fort Worth.
But now we are excited that God has led us to start a new church in the Denver Metro area! As we have begun this process, it has been so encouraging to see churches, organizations and individuals joining with us in this adventure to develop More, Stronger and Closer followers of Jesus Christ!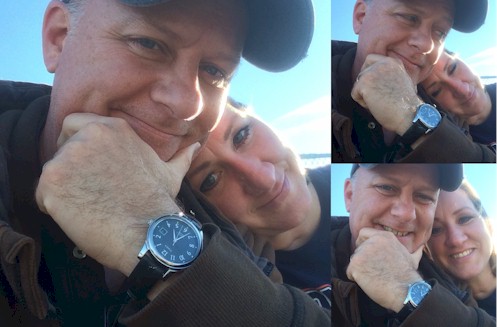 We'd love for you to be a part of the story as well. If you're interested in knowing more about our "Outpost Worship Services," our  "BaseCamp Launch Team" gatherings, or have any questions, please feel free to drop me a line at Johnny@CompassDenver.com!
We Invite You to Join Us @ Arkansas Elementary School in Aurora on Sundays at 10 a.m.!